Fixed Pyrometers
General pyrometers are available in single-color and two-color options. Needs in a majority of applications are met using single-color pyrometers for precise temperature measurement. A two-color pyrometer is recommended for applications involving changes in emissivity, surface finish, or energy-absorbing contaminants in surroundings such as smoke, water vapor, and dust.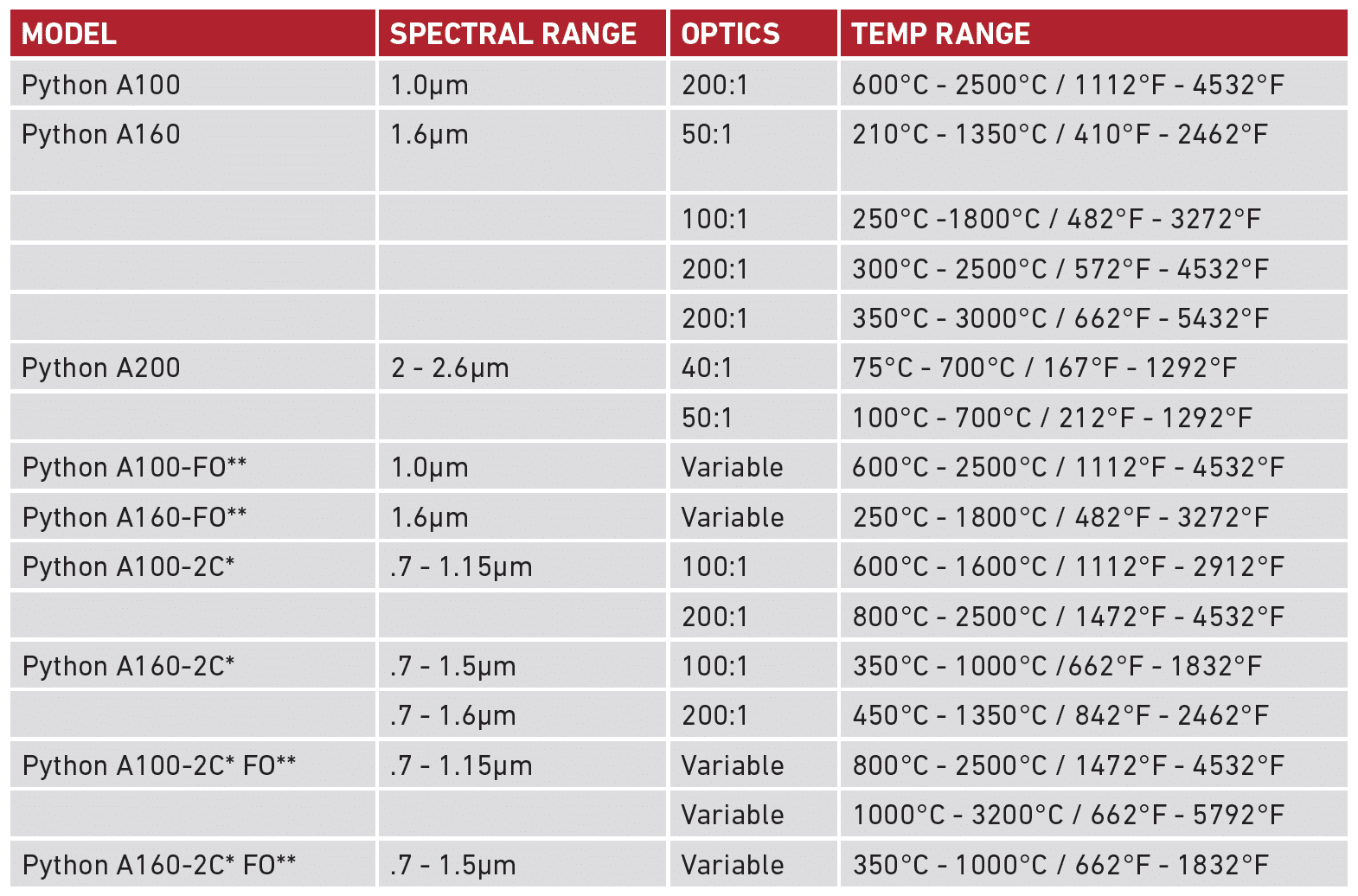 Fixed (A-series) Infrared Pyrometers – A100 and A160 also available in Plus series, adding focusable optics and real-time video.
*Two-color model; **Fiber Optics series
Interested in Viper's System Solution?