Viper Announces New Solutions for Industrial Gas Leak Detection & Emissions Monitoring
Viper is pleased to announce broadened capabilities for industrial gas leak detection. Our complete line of solutions solve a host of problems that exist in today's heavy industrial environments. Gas leaks and fugitive emissions can occur as a result of aging assets, corrosion, mechanical failure and other factors. Proactively identify and quantify leaks with Viper solutions utilizing optical gas imaging (OGI) technology.
The problems companies face are solved with our recommended optical gas imaging (OGI) cameras and integrated quantification software. We are pleased to offer both fixed and portable OGI cameras to help meet the needs of your specific application. The onboard software can alarm and will quantify the mass flow rate of the leak.
When asked about how the new Viper industrial gas leak detection and monitoring systems will benefit customers, Viper co-founder Rich Shannon stated, "Gas leaks exist because no one has designed a perfect way to explore, produce, transport, or store the fuel we depend on. We know we can help our customers by providing a broad range of reliable leak detection products and services. These solutions will result in safer workplaces, more profits, and better regulatory compliance – all while helping to protect the environment."
Fixed & Portable Systems
As a preferred partner of Opgal, Viper solutions include fixed monitoring systems and portable detectors. Both fixed and portable OGI systems are rated for hazardous areas and come equipped with impressive software.
Fixed:
Continuous monitoring provides immediate notification of a gas leak. It is ideal for remote areas or zones with difficult accessibility, such as offshore oil platforms, well sites, natural gas processing facilities, and critical pipeline crossings. To maximize the camera field of view, pan/tilt mounting is available.
Portable:
For handheld leak detection, we are pleased to present the Opgal EyeCGas 2.0 cooled portable thermal imagers. Well-suited for natural gas well sites, chemical processing plants, gas pipelines, and storage facilities – portable cameras provide convenience with the detection and quantification software that is embedded in the camera.
What gases can be detected?
Specially designed and proven for industrial gases including:
Uncooled imagers – Methane (CH4), Sulfur Dioxide (S02), Volatile Organic Compounds (VOC's), Sulfur Hexafluoride (SF6), Methanol (CH30H or MeOH)), Ammonia (NH3), Refrigerants (ex: R134a)

Cooled imagers – Methanol (CH30H or MeOH), Ethanol (EtOH), Heptane (C7H16), Methane (CH4), Pentane (C5H12), Methyl Ethyl Ketone (MEK), Methyl Isobutyl Ketone (MIBK), 1-Pentene (C5H10), Toluene (C7H8), Xylene (C8H10), Ethane (C2H6), Propane (C3H8), Ethylene (C2H4), Butane (C4), Perfluorooctanoic Acid (C8), Hexane (C6H14), Carbon Dioxide (C02), Chemical Entities of Biological Interest (ChEBI)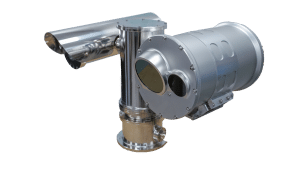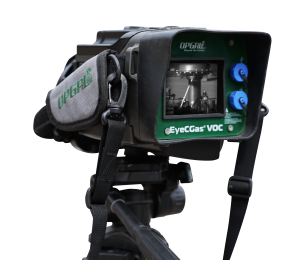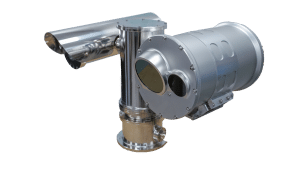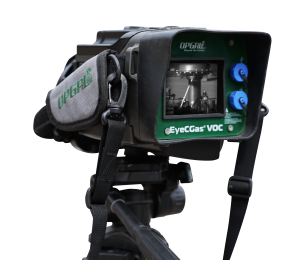 While undetectable to the naked eye, leaks and emissions are clearly visible with optical gas imaging. Viper industrial gas leak detection solutions utilize OGI cameras and integrated software to detect and quantify hundreds of gases. Contact us today for more information and to discuss your application.