Just Add Power - Portable, Multi-Use Monitoring System
Industrial companies need systems that reduce the risk of breakdown often caused by aging infrastructure. The costs associated with unplanned maintenance and restoring system operation again can be massive.
Monitoring needs change, so Viper designed a system that can easily adapt to those changes with a remote monitoring system that can be transported from one site to another. This innovative solution equips engineering teams with the data they need to respond in real time to sudden changes.
VIPER'S SYSTEM SOLUTION
Thermal image camera systems are the ideal solution for identifying problems before failure occurs. Traditional monitoring of equipment utilizes handheld thermal imaging cameras. In addition to the potential for missing warning signs, traditional methods are ineffective due to limitations of both time and the workforce to conduct such inspections – not to mention the safety risk to personnel.
Viper's Quick Deploy Monitoring Kit is a portable, multi-use system including a (more upon request) FLIR thermal imaging camera integrated with our powerful ViperVision software. Temperature variations in critical assets are monitored by the system which can alarm, providing early warnings. Viper's Quick Deploy system provides flexibility in that it can easily be moved to another location. This improves maintenance planning and reduces the risk of catastrophic failure
System Solution Components
FLIR cameras are integrated with ViperVision software which directly communicates with most industrial platform controllers. The software will analyze and compare the data against predefined parameters and will trigger an alarm if warranted. These parameters can be adjusted based on the specific application needs.
Thermal imaging cameras are mounted in an industrial camera enclosure that uses the appropriate purge and pressurization to protect the camera equipment. Viper Imaging provides solutions for Class I and Class II environments that are Division I or II. Both fixed and Pan/Tilt mounting options are available.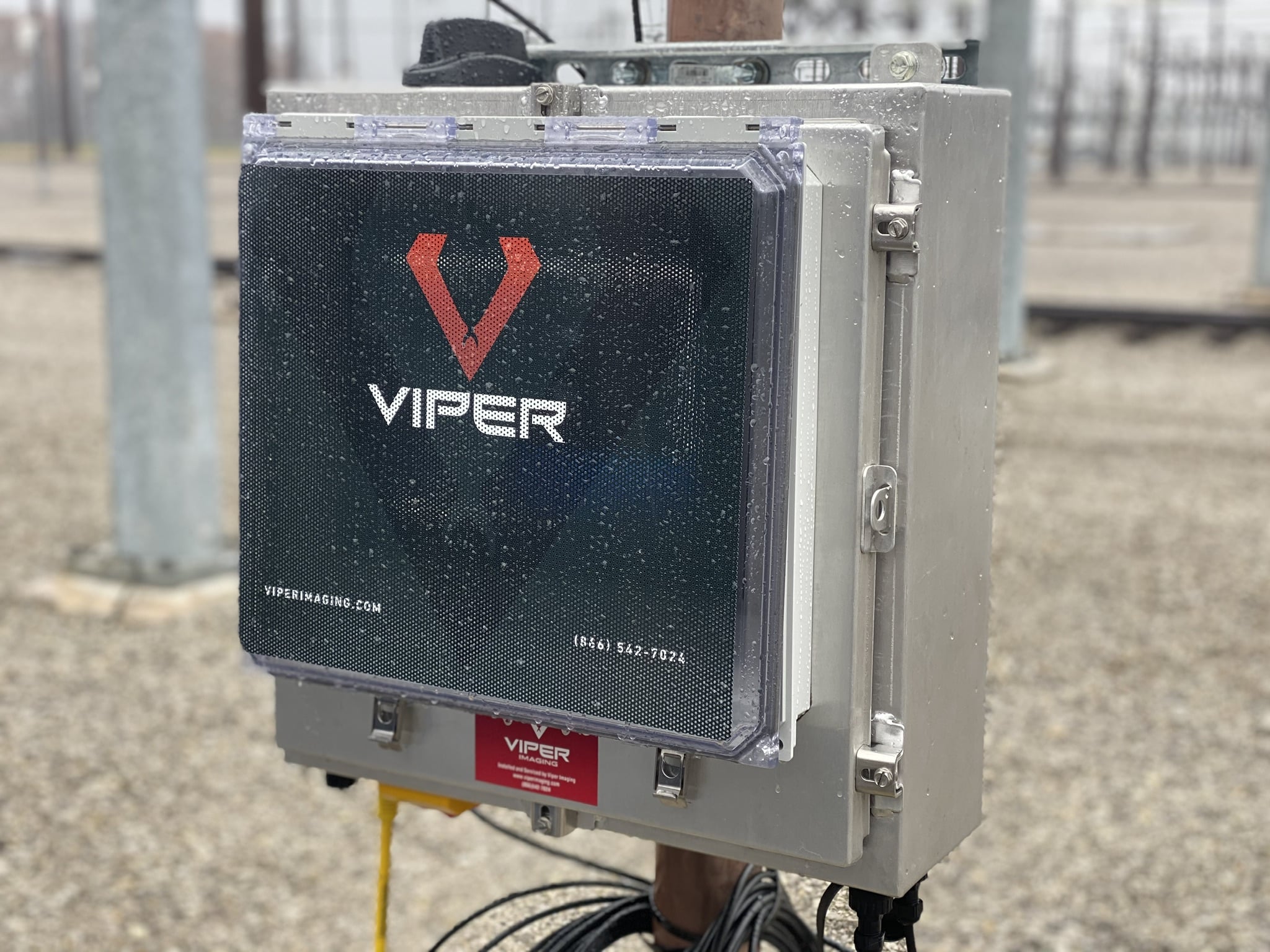 Some Examples of Viper's System Solution in Action
Interested in Viper's System Solution?