Condition-Based Maintenance (CbM)

Continuous and reliable critical asset monitoring solutions to increase uptime and reduce unnecessary maintenance
Revolutionize your asset management strategy with our Condition-based Maintenance (CbM) solutions! Optimize operations by leveraging predictive data to perform maintenance only when needed. Minimize unplanned downtime – foresee equipment failures and stay ahead.
In general, electrical and mechanical connections will heat up before they fail. With electrical connections, a load on the circuit combined with a poor connection will cause arcing, creating a hot spot.
Mechanical components such as bearings, motors, and fans will heat up with increased friction or misalignment. While undetectable to the naked eye, these issues are clearly apparent with thermal imaging and vibration monitoring.
Viper Solutions
Fixed – Vibration Analysis
The iMSensor product portfolio provides monitoring and analysis for rotating machines. Get analysis from acoustic ultrasound, vibration, magnetic fields, and temperature signature. iMSensor combines advanced sensing, connectivity, and data analysis technology to provide a reliable and cost-effective CbM solution.
Fixed – Thermal Monitoring
Monitoring mitigates the risk of failure from overheating assets and connection points. Via IM500 thermal and visual smart sensors, asset health data is collected remotely. Thermal data is securely transmitted to a dashboard on a laptop, phone, or other platform, and the system analytics detect anomalies and provide automatic warnings.
The Viper Predator system uses thermal imaging cameras housed in industrial enclosures (if needed) installed in fixed positions for a clear field of view (FOV) of the equipment. The cameras process thermal images of the asset to measure the surface temperature. Specific regions of interest (ROI) are predefined in ViperVision software for analysis – measuring external temperature and alarming on anomalies. Defining ROIs also allows our software to ignore objects around the equipment which results in a reduced number of false alarms. The thermal images and temperature data are stored for process analysis and quality control, providing engineers with the data needed to make decisions about the efficiency and repair of critical assets.
Viper handheld thermal cameras with integrated asset tracking software will help you keep tabs on critical assets. Designed for industrial applications and facility maintenance, these advanced handheld thermal cameras feature integrated asset tracking software – making them a valuable and complete CbM solution.
Let us help you with the solution for your application. Scroll down for purchase options and to request a quote.
Typical Installation: IM500
The IM500 Industrial IoT Module is a fixed system that monitors and collects asset health data from remote sites. Users appreciate the bi-directional data flow enabled by cellular wireless communications. Analytics detect anomalies and provide automatic warnings. Signals are transmitted securely from the device to a dashboard on a phone, laptop, or other platform. Remote updates ensure the firmware is current as well as enabling customization of the devices.
Typical Installation: Viper Predator
This illustration is an example of a Viper Predator system configuration for Critical Asset Monitoring using thermal cameras. Viper's design positions the camera so that the asset(s) are in the field of view. The camera's digital data stream is connected via Ethernet to the ViperVision control system. ViperVision software controls all camera functions, collects temperature data, displays thermal images, and analyzes data.
Typical Installation: iMSensor
iMSensor for rotating machines provides an all-in-one solution for asset health monitoring, diagnostics, and predictive analytics solution, leveraging a portfolio of iM Saver hardware and the iM AISuite software platform. An added bonus is that this fixed system can be deployed in a matter of minutes! iMSensor offers advanced sensing, connectivity, and data analytics technologies to provide a reliable and cost-effective solution.
| | | | | |
| --- | --- | --- | --- | --- |
| | Hardware as a Service (HaaS) | | | |
| | | | | |
| | | | | |
| | | Viper initially, then transitions to Customer | | |
| | | | | |
| Annual on-site routine maintenance & calibration checks | | | | |
| | | | | |
| ViperVision software upgrades | | | | |
| Critical spares in consignment | | | | |
Application images of Viper Critical Asset Monitoring (Condition-Based Maintenance CbM)
Pad-Mounted Transformer*
*Hover over image for visual/thermal comparison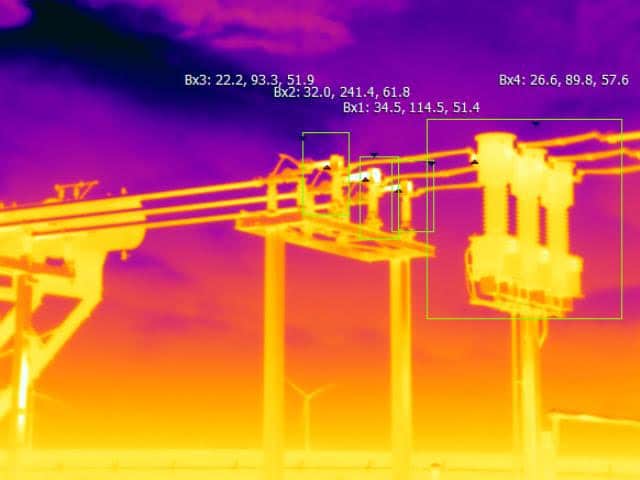 Substation Critical Assets*
Interested in Viper's System Solution?