FLIR Compact A-series Camera | FLIR A35
Affordable and compact FLIR Infrared Imaging cameras
The FLIR Ax5 camera is the ideal tool for putting thermal imaging at work in an automation or machine vision environment. All models are extremely compact and can easily integrate in a machine vision environment.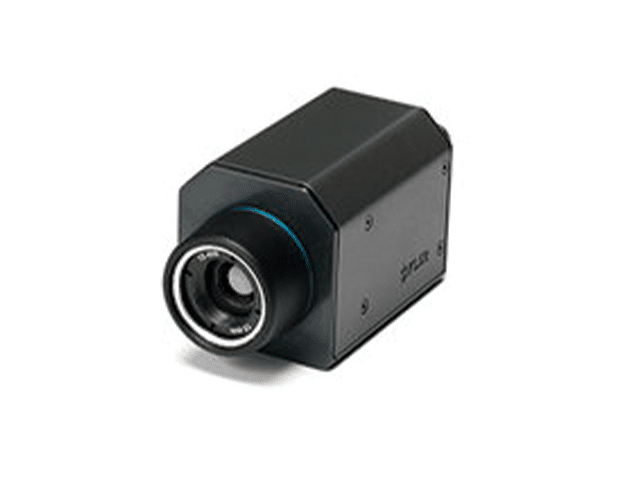 If higher resolution is required, users can opt for the FLIR A65 which produces crisp thermal images with 640 x 512 pixels.
GigE Vision is a camera interface standard developed using the Gigabit Ethernet communication interface. GigE Vision is the first standard to allow for fast image transfer using low-cost standard cables, even over long distances. With GigE Vision, hardware and software from different vendors can operate seamlessly over Gigabit Ethernet connections.
The goal of GenICam is to provide a generic programming interface for all types of cameras. Regardless of interface technology (Gigabit Ethernet, Camera Link, IEEE-1394 etc) or features implemented, the Application Programming Interface (API) will always be the same. The GenICam protocol also makes it possible to use third-party software with the camera.
Allows you to do temperature measurements, in a non-contact mode, within any third-party software. A built-in Gigabit Ethernet connection allows real time 14-bit image streaming to computer.
Makes it possible to configure one camera to be "master" and others to be "slave(s)" for applications that call for more than one camera to cover the object or for stereoscopic applications.
The ViperVenom series of camera enclosures meet standards for an IP67 rating, and additional options are available for customization to your environment. Learn more>>
Interested in Viper's System Solution?