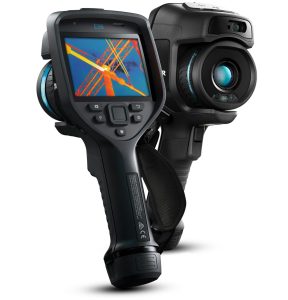 The FLIR E96 has the sensitivity and resolution you need to diagnose electrical faults, find hidden deficiencies, and keep your workplace running smoothly. This thermal imaging camera offers high-performance features – such as laser-assisted autofocus, on-screen area measurement, and wide temperature ranges (up to 1500°C / 2372°F). Operators also benefit from the flexibility provided by the interchangeable, auto-calibrating lenses. It has a superior spot size ratio and is sensitive enough to detect minute temperature differences.
640 x 480 resolution
4″ touchscreen LCD with auto-rotation
Interested in Viper's System Solution?