FLIR T530, T540, & T560 Professional Thermal Cameras
The FLIR T500 series has the features professionals need to accurately troubleshoot hot spots and potential faults. With the 180° rotating lens platform and a bright 4″ LCD, these thermal cameras are engineered to help users diagnose hard-to-reach components in any environment. Advanced on-camera measurement tools, laser-assisted autofocus, and FLIR's industry-leading image quality ensure you'll find and diagnose problems quickly.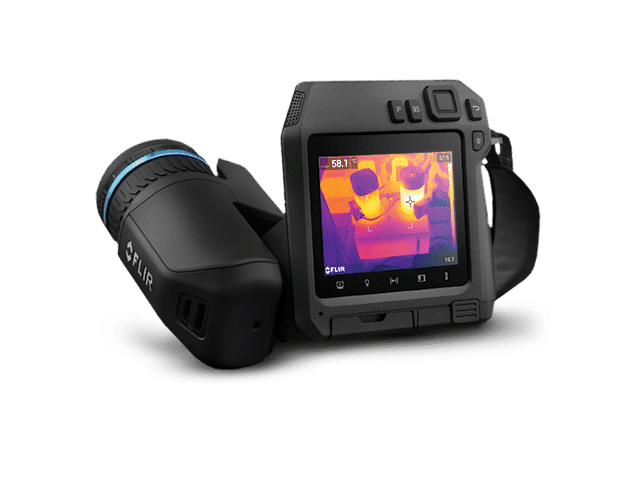 Laser-assisted autofocus guarantees you'll get the tack-sharp focus, for accurate temperature readings that lead to quick—but solid—decisions.
The optical block rotates 180°, so you can image targets at any angle – comfortably – all day long.
The capacitive touchscreen with intuitive menu is easy to navigate, plus you can customize with two programmable buttons.
The FLIR FlexView lens allows you to switch from a 24° wide view to a 14° telephoto for accurate temperature measurement. Learn more>>
Interested in Viper's System Solution?